TheBusinessDaily.org was not involved in the creation of this content.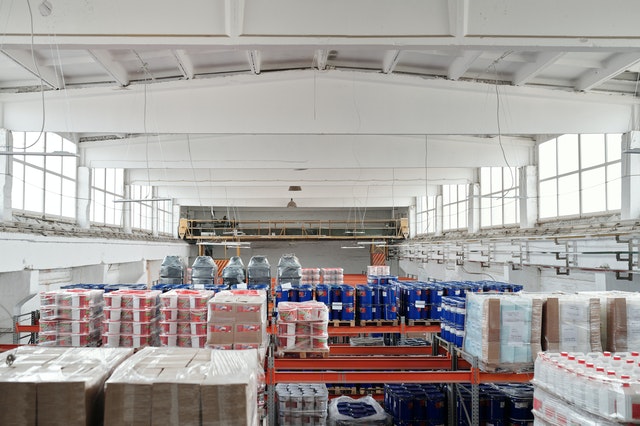 Over the past few decades, the concept of using mini storage or self-storage units has increased significantly. Mini storages or self-storage units serve to be ideal solutions when storing away your essential items or seasonal items due to lack of proper storage in your house. If you are looking for a mini storage unit for your storage purpose, you can consider making use of steel buildings designed for mini storage or self-storage units.
Leading steel building manufacturers in Canada have started providing steel-based mini storage buildings for meeting the various demands of the end consumers. Here are some top reasons why you can opt for a steel building for mini storage in Canada:
Cost-effective: In most cases, steel buildings are half the overall costs compared with traditional materials like wood, concrete, or brick. As steel-based garages are pretty easy to set up, most first-time builders opt for doing the erection on themselves. This helps them in saving the overall expenses of hiring steel building erectors to do the job.
The best part is that the construction job associated with steel is mostly not affected by delays like conventional construction. As steel is only required to be assembled without fabrication on-site, there is no scope for increased costs. Moreover, steel buildings for mini storage are pre-engineered. Therefore, these are highly cost-effective.
More Room for Storage: Steel buildings are known to make use of clear span design. This implies that there is no requirement for interior columns for support or even cord systems that hang down from the ceiling. Rather than the typical interior support mechanisms, the building featuring a clear span is designed for ensuring that the frames and walls are capable of supporting the overall roof's weight.
Ease of Expansion: As you continue including more items in the garage or storage unit, you might require more space than expected. With steel-based mini storage units, expansion is relatively more accessible and convenient. As the connections are made out of bolts together while featuring pre-punched holes, most of the steep components tend to be pre-cut and numbered according to the drawings for the overall ease of assembly.
In case you are considering expansion in some future time for adding more items in the storage unit, it becomes easier to unbolt and expand with increased components from the building manufacturer. There are chances of erecting a completely new building or going through some expensive model with brick and wood.
Shorter Erection Time: As you would avail of services from a reliable steel building manufacturer in Canada, the materials will arrive at the destination already for erection. In most cases, the steel buildings for mini storage are quickly erected in a matter of a few days or weeks.
Make the most of reliable steel buildings for mini storage or self-storage units. By choosing steel as the building material, you can improve the overall durability and longevity of the building.
TheBusinessDaily.org was not involved in the creation of this content. Information contained on this page is provided by an independent third-party content provider. TheBusinessDaily.org makes no warranties or representations in connection therewith.