Managing the financial side of your business is a cumbersome process, especially when you have to dedicate a considerable amount of time to the primary operations of your organization. As technology progressed, financial management has also become fun and more effective with the help of cloud-based software and services.
In this article, I will share five must-have financial management tools that your business will need to manage your finances efficiently.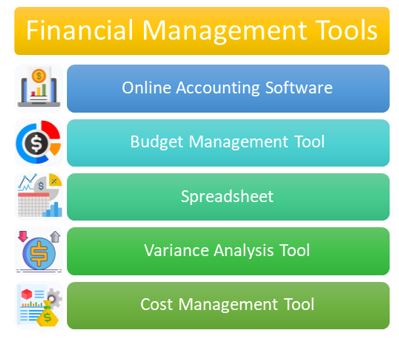 #1 Online Accounting Software
Online Accounting Software like QuickBooks, Xero, ZohoBooks are quite popular to manage accounting, invoicing, payroll processing, customer and vendor management, expense tracking, and many more.
The advantage of having an online accounting software is that you do not need to move your laptop everywhere. You can update and access your accounts from anywhere, anytime. A lot of such software is now also available through mobile apps to review reports on your mobile.
#2 Budget Management Tool
Planning a budget could be a tedious task, but having one can make your financial management relatively smooth. Once you know how much you should be spending in the coming month and how much money is expected to come, you can efficiently organize your work.
Popular tools such as Scoro, Centage, Float, Prophix can help you create a realistic budget based on your past expenditure and incomes along with estimation for the coming months.
#3 Spreadsheet
The spreadsheet is the most convenient and most accessible tool to manage your finances. Spreadsheets can help you prepare a budget, track your expenses, track invoicing, and write notes for accounting entries. The benefit of writing notes for accounting entries is that you do not need to open your accounting software each time you purchase or receive an income.
Spreadsheets are easily accessible from anywhere, and you can give access to multiple users to make changes or enter details. You can simply customize the templates and start working on them.
#4 Variance Analysis Tool
Variance analysis gives you an idea of how much you spent, manufacture, or worked against what you expected you would pay, manufacture or work. However, to do this manually requires specific skills and hours of work. Variance analysis tools can help you consolidate different spreadsheets and convert them into variance analysis reports of budget vs. actual within minutes.
#5 Cost Management Tool
The cost management tools can help you manage cos projects' costs and integrate the estimated expenses, project analytics, and cost control. They allow you track your costs so that it does not exceed the estimated costs.
Conclusive Thoughts
Any tool picked without integrating their features with your needs could lead to massive confusion in your finances. It is always advisable to understand your financial management needs and select a tool that matches your needs.
Follow CPA-Sharad for more insights.
Visit my website, sharadcpa, where I discuss everything about finance, business, and AI.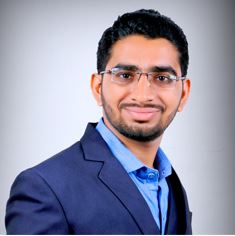 This article was written by Sharad Gondaliya, CPA Canada (License Applied), CPA USA, CA India, Dedicated Senior Financial Professional having 8 years+ experience at Fortune 500 and other organizations.