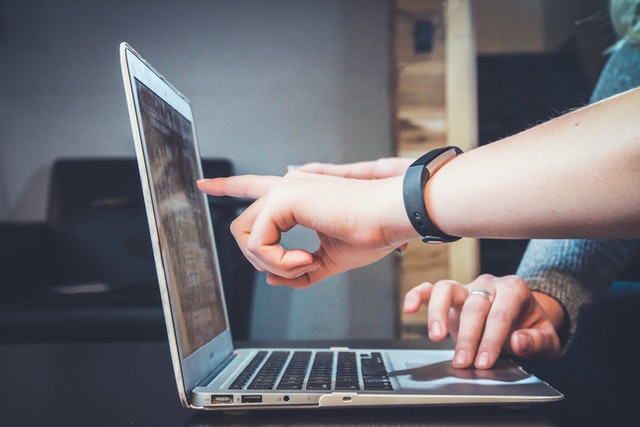 Human nature is such, that unless a particular incident impacts us personally we seldom take any precautionary measure against it. But if that is the case for email spoofing attacks, it can cost you more than you think! Every year email spoofing attacks cost businesses billions and leave a long-term impact on their brand's reputation and credibility. It all starts with domain owners living in constant denial of impending cyber threats till they finally fall prey to the next attack. Today, we are bidding adieu to negligence by taking you through 3 easy and beginner-friendly steps that can help you stop email spoofing once and for all. Here is what they are:
Step 1: Configure DMARC
If you haven't already heard about it, DMARC can prove to be a holy grail for you if you are looking to stop constant impersonation attempts on your domain. While no protocol out there is a silver bullet, you can leverage DMARC to unleash its full potential and minimize email spoofing drastically.
To implement DMARC at your organization:
Create your custom DMARC record with a single click using our DMARC record generator
Copy and paste the record in your DNS
Allow your DNS 72 hours to configure the protocol
Step 2: Enforce Your DMARC Policy
When you are at the beginner stage of your email authentication journey, it is safe to set your DMARC policy at none. This allows you to familiarize yourself with the nuts and bolts of your email channels through monitoring, while not impacting the deliverability of your emails. However, a none policy doesn't prevent email spoofing.
To gain protection against domain abuse and impersonation, you need to enforce your policy to a DMARC quarantine or reject. This means that under any circumstance if an email sent from your domain fails authentication, i.e it is sent from a non-compliant source, these fraudulent emails would be either lodged in the receiver's spam folder or blocked outright.
To do this, you can simply modify the "p" criterion in your existing DMARC record to p=reject from p=none.
Step 3: Monitor Your Domains
The third and final step that binds together the entire process of DMARC adoption is monitoring. Monitoring all the domains for which you have levied email authentication solutions is a MUST to ensure the consistent deliverability of your business and marketing emails. This is why DMARC provides the benefit of sending data pertaining to domain-specific email authentication results in the form of DMARC aggregate and forensic reports.
Since XML reports are hard to read and appear disorganized, a DMARC report analyzer is an excellent platform that assembles your reports under a single roof, in a collocated and comprehensive manner. You get to view and monitor your domains, modify your policies, and survey spoofing attempts easily, all across a single pane of glass.
With these steps in place, you can minimize direct-domain spoofing and enjoy safe email once again at your organization!