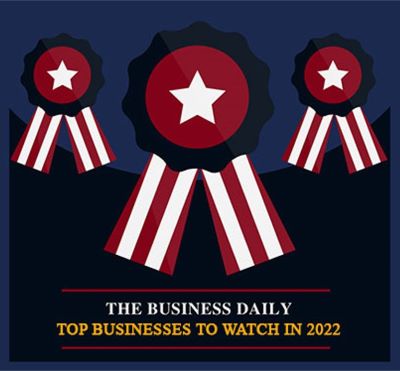 Solo-built from the ground-up 18 years ago, Vlad Bartkov—AKA Mister Plumber—and his team has built a name for themselves by helping thousands of Canadian homeowners with their worst nightmare: out-of-control plumbing accidents.
After earning his certification from the Canadian Plumbing and Heating Association (OPHA) – a rare feat for someone who just immigrated from the US and wasn't in the business yet, he started offering plumbing and heating services to homeowners and businesses all across Toronto.
Since then, Mister Plumber has grown into a full team where every plumber on board is master-licensed and thoroughly vetted for years of experience and quality customer service. With his army, Vlad continues his war on faulty plumbing systems and provides professional aid to install new and improved plumbing systems to rejuvenate the quality of life in every home.
Today, Vlad and his team at Mister Plumber work with individuals and companies of all sizes who are in need of a friendly, fast, and reliable solution for their clogged sewers, leaky faucets, broken toilets, and everything else in between.
A solution-driven company that treats you like family.
Mister Plumber truly stands out from its competition as a modern, solution-driven company. On top of working their best with what is, they're always on the lookout to employ innovative (and eco-friendly) plumbing solutions and remain aligned with their core values of green operation.
In 2008, the Mister Plumber organization truly put themselves on the Canadian map by investing in some (ironically) ground-breaking tools like the "burst pipe" (Drain Torpedo) equipment to replace underground sewer and drain pipes without digging a trench, separating themselves as a more efficient solution for thousands of Canadian homeowners.
For nearly two decades since, the committed plumbing agency has continued to implement hundreds of little-to-large tweaks, invest in superior tools, and provide ongoing expert-class education for their team members to provide an unparalleled plumbing service. So unsurprisingly for years, Canadians have confidently relied on Mister Plumber to bring the best, most effective solution no matter the plumbing issue.
From eco-friendly measures to adopting innovative plumbing solutions, Mister Plumber continues to develop new ways to help people save money and time—a mindset that's helped Vlad's company grow into the successful business it is today.
I work in a space where most of the service providers are transactional. That's how it has always been. Need something fixed? They charge you a lump sum to get it "done." But it may not be worth your dollar as the best solution.
I took a different approach that I wasn't sure would pan out. I let my passion drive me.
Not only did I ask "how do I fix this," I always ask: "is there a better way to do this?" I find and employ it.
I ask: "is the customer well-informed with everything that's going on?" I practice transparency so they know exactly where their money is going.
And you shouldn't be afraid to say no. If I don't like an approach or a new hire, I do my best to find a solution or detach it from my service altogether.
That's how I've maintained the quality and integrity of my business for all these years. Be kind, passionate, strategic, but never compromise your core values—as a business and individual.
18 years later Mister Plumber remains a trusted expert in the industry and more importantly, according to Vlad, a beloved member in the community that keeps Toronto—and the Greater Toronto Area (like North York, Etobicoke, Scarborough, Mississauga, and Brampton) running every single day.
With 24/7, around-the-clock emergency services, and 0 overtime fees, it's hard to compete with Mister Plumber's high standards of customer service. They were one of the first to enforce strict COVID-19 safety protocols and try new social-distance-friendly plumbing solutions.
Earning some of the industry's highest ratings with an average of 4.9 stars out of 5 on Google, these reviews speak for themselves when they say Mister Plumber makes you feel like you have a plumber in the family.
All in all, Mister Plumber's longstanding and pioneering status for innovative solutions along with effective and reliable plumbing services in Toronto make them a fantastic company to look out for in 2022 and beyond for every homeowner.