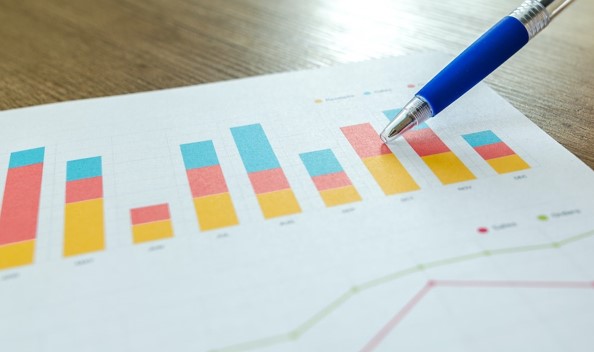 The service management software market is growing rapidly as more and more companies adopt field service management (FSM) software to streamline their operations.
As the fourth industrial revolution (Industry 4.0) is well and truly underway, enterprises across the world are increasingly digitalizing their processes and turning to automation to help improve efficiency.
That's especially true in the field services industry, where companies are turning to FSM software to automatically manage their field service personnel, track jobs and tasks, and schedule appointments.
According to Transparency Market Research, this growing market is projected to reach US$ 5.7 billion by 2026, with a compound annual growth rate (CAGR) of 11.9 % CAGR between 2021 and 2026. The key drivers of this growth are the increasing need for smarter and more efficient business processes, the proliferation of mobile devices, and the emergence of innovative new technologies such as machine learning and VR devices.
In this article, we'll explore the emerging Field Service Management software market, introduce you to some of the market's biggest players and discuss how FSM software drives value for field service businesses.
What is Field Service Management (FSM)?
FSM software is a category of enterprise software that helps organizations manage the field service operations of their business. This can include managing service appointments, dispatching service personnel, tracking service progress and invoicing customers for services rendered.
Field Service Management software is often used by businesses in the automotive, telecommunications and utilities industries – but can be utilized by any business that manages the installation, service and repairs of systems and equipment.
It can be very helpful in ensuring that field service personnel are dispatched efficiently and that customers are kept informed about the status of their service appointments. Improving the customer experience in this can boost customer lifetime value and ultimately improve profitability.
The Emerging Field Service Management (FSM) Market
As with many industries, especially in the transportation and manufacturing sector, the field services industry has been transformed by the trends of digitalization and the introduction of the Internet of Things (IoT).
FSM software has replaced many tedious, labor-intensive tasks such as paperwork, making phone calls and time-tracking. What has resulted is an increasingly more efficient way of carrying out field service operations.
The very early forms of FSM software began as on-site CRM and ERP solutions. However, quickly, it became clear that the rapid response and large-scale co-ordination needed to run large field service enterprises required a more bespoke software solution.
Enter cloud-based software-as-a-service (SaaS) FSM applications and more field services providers than ever can benefit from smart resource management. It is this very jump to a cloud SaaS business model that has fuelled the recent rapid growth in the FSM market.
As of 2021, the field service management software industry is valued at US$ 3.24 billion, having grown by 12.9% since 2020 – according to Fortune Business Insights. Where will the market go from here?
The Future of the FSM Market
By adopting big data analytics and improving the accuracy of real-time monitoring of service agents, FSM software providers can hope to realize more value for field service providers. A report from Fortune Business Insights argues that it is this real-time visibility that is the biggest driving force for growth in the market.
For instance, Dutch software firm ORTEC recently released a cloud-based FSM SaaS application that adopts a semi-automated scheduling and dispatching system to streamline handling service requests. This capability is particularly useful for small field service businesses as it makes scaling their operations far more effective.
By offering real-time tracking information to customers, field service providers can hope to increase satisfaction and reduce support calls and complaints about late field agents.
Another recent drive in the FSM industry is to move to preventative maintenance. AI can predict when equipment is likely to fail, avoiding costly emergency repairs and moving towards a more sustainable model of on-going preventative maintenance.
Given the large role FSM software has to play in the future of field services, what effect will that have on the FSM software market? Transparency Market Research forecasts the market to grow to US$ 5.7 billion by 2026. Fortune Business Insights forecasts this growth will continue strong with a 13.9% CAGR to reach $8.06 billion in 2028.
Key Players in Field Service Management
Who are the most notable software providers in the field service management industry? The market is dominated by Oracle – with their Field Service software solution, and Microsoft with Dynamics 365 Field Service.
Salesforce also has a piece of the FSM pie with their Salesforce Field Service application – as part of the Service Cloud suite. However, these big cloud service providers are primarily geared to enterprise customers – and encourage integration with the rest of their cloud platform. Many smaller providers are turned off by these application's pricing and complexity.
Who dominates the FSM market for small-to-medium businesses (SMBs)? For those smaller firms who want a standalone FSM solution, Service Fusion is a popular all-in-one FSM SaaS application. Jobber is also popular with SMBs and startups, providing an affordable FSM solution. Finally, Zuper is a great FSM software suite that prides itself on intelligent dispatching, and detailed reporting and analytics.
What are the challenges for the FSM industry going forward?
Fortune Business Insights predicts that the most notable restraining factor for growth in the FSM market is an under skilled workforce unfamiliar and distrusting of software and automation. What may occur as field service solutions are deployed too quickly to provide adequate training to field agents is an increase in miscommunication, errors and scheduling conflicts.
The speed at which FSM software is being adopted may present an extra strain on the industry's workforce, as the need for extra training and experience with automation tools to counteract a knowledge gap may present a challenge for field service firms to attract the right talent to see this transition through.
However, despite these challenges, it is expected – given the software providers are able to create intuitive FSM platforms – that FSM software will continue to be adopted across the entire field service industry and in every region of the world.