Data analysis is a sophisticated process that involves interpreting data and generating valuable insights to streamline business decisions and strategies. Depending on the business requirements, data analysis is a multi-step process that requires the analyst to identify, collect, clean, analyze, and interpret data.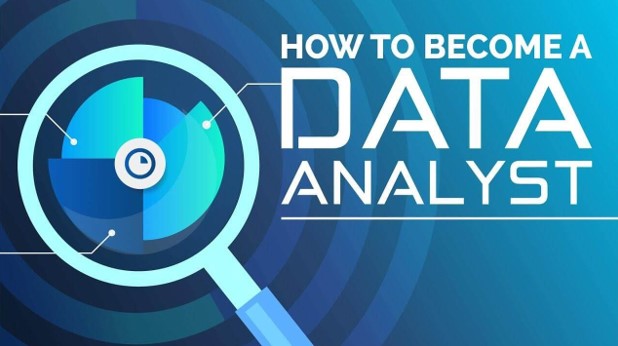 According to Justin Carrafield, a data analyst is an IT professional who collects, cleans, and interprets datasets, databases, or large volumes of data to answer a specific question or resolve an issue. All industries require data analysts because it is impossible to optimize business without data analysis in the 21st century.
The most popular industries with a higher demand for data analysts are business, finance, science, medicine, healthcare, criminal justice, forensics, IT, government sector, etc. During data analysis, an analyst uses a wide range of tools and software applications to work efficiently and produce accurate results.
The most common tools used for data analysis are MS Excel, Google Sheets, SQL, R or Python Programming, Microsoft Power BI, SAS, Tableau, SAP Business Objects, etc. The average salary of an entry-level data analyst is between $40,000 and $44,000. The median wage is between $55,000 and $61,000.
However, your salary will increase when you improve your skills and gain experience. The highest salary for a data analyst is $86,000 in the United States. So, how to become a data analyst? Today's article will answer this question. Read on!
Educational Requirements
According to Justin Carrafield, most entry-level positions require a bachelor's degree in data science, data analysis, statistics, IT, mathematics, finance, computer science, or economics. When you earn a master's degree in data science, data analysis, or business analytics, you will have increased opportunities to get a high-paying job.
If you don't want to earn a degree, you can get an entry-level professional certificate. It does not require previous experience in data analysis. When you signup for an entry-level certificate program, you will learn basic skills like statistics, database analysis, SQL queries, etc.
The purpose of the certificate is to create projects for your professional portfolio and get real-time feedback on your work. For example, you can work on Fiverr, Upwork, Elance, and other freelance platforms as a data analyst.
According to the Bureau of Labor Statistics, a bachelor's degree is a must to acquire a data analyst job. If you are considering getting a bachelor's degree to become a data analyst, Justin Carrafield recommends focusing your coursework on computer science, mathematics, or statistics.
Self-study is another option for learning data science or data analysis. It is an excellent way for people who don't want a formal training path. So, it is possible to learn data analysis skills on your own. You will find numerous ideas online, and the more you learn, the more you will improve your skills.
Improve Your Data Analysis Skills
Once you have earned a bachelor's or master's degree, it is time to get some experience. You can apply for internship programs or entry-level jobs. At the same time, it is crucial to focus on improving your data analysis skills by working online on freelance platforms.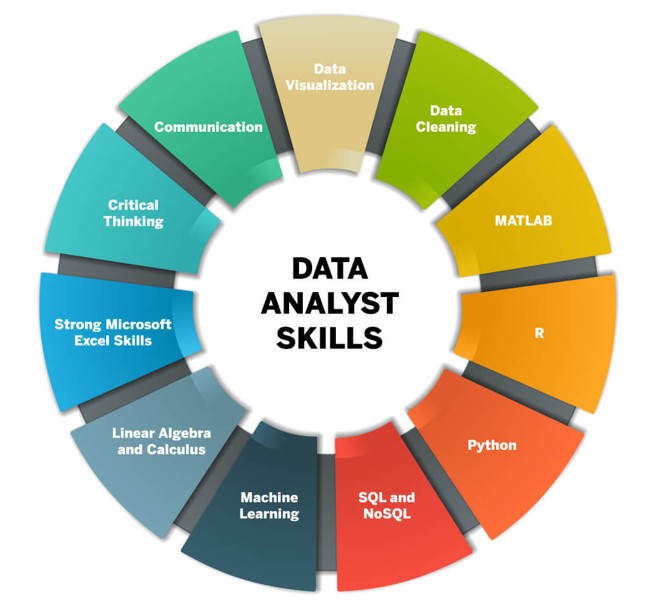 In addition, Justin Carrafield recommends mastering database tools, such as SQL and MS Excel. These tools play a critical role in a wide range of industries. For example, you can use SQL to handle large datasets and interpret data. Similarly, learning a programming language like R or Python will strengthen your statistical skills.
Mastering these languages means you can handle large datasets and perform complex equations. You will land a high-paying job when you have mastered R or Python. Justin Carrafield advises data analysts to learn and practice visualization.
The purpose is to present data through graphs, charts, and graphics to ensure your colleagues, managers, and employers understand your work. For instance, you can use various tools, such as Excel, Jupyter Notebook, and Tableau to create stunning visuals.
Final Words
Do you want to break into the data industry? If yes, becoming a data analyst is a good place to start. You can easily get an entry-level job compared to other fields, such as a computer programmer, machine learning algorithm expert, web designer/developer, application developer, etc. Follow the tips above to streamline the entire process and achieve your goals.