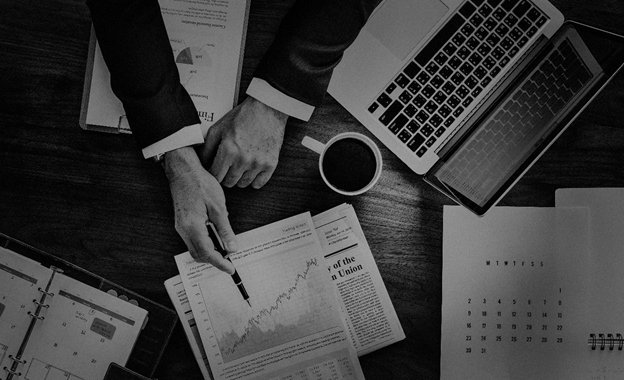 Introduction: Achieving your Businesses Objectives
Strategic planning is the process of setting objectives and strategies for a business. It is a systematic, disciplined approach to achieving organizational goals.
Some people may think that strategic planning is unnecessary for small businesses because they can just use their intuition to make decisions. However, it's important to consider that having a plan in place will help you make decisions more efficiently and effectively in the future and will greatly minimize risk.
Rule 1 – Define your mission and choose your competitive edge
The first step in this process is to define your mission, which will be different for each company, depending on its size, its products or services, its customers, core competencies etc. The second step is to decide what are the benefits that you want to offer your customers that will make them prefer you over other companies in the same industry? This decision should be based on a deep understanding of your customer needs and pain points as well as what your competitors' offers (competitive analysis) this paves the way for you to offer an exclusive benefit over your competitors.
Rule 2 – Discover the opportunities in your environment
The opportunity is not always right in front of you. You need to do a little bit of research and see what's happening in the world around you. Rule 2 is directly related to Rule 1, either to validate you are going the right direction with your mission and competitive edge or Rule 2 can be a building block for Rule 1. Rule 2 involves three steps that will help you find opportunities: environmental scan, opportunity analysis, and market analysis.
Step One: Environmental Scan – The environmental scan is where you take a look around you and try to find business opportunities. What are people doing? What are they selling? What do they need? Why do they need it? How can I help them with this? While it is not always easy to spot opportunities, you can create a list of potentials for your business by asking these questions.
Step Two: Opportunity Analysis – Once you have defined some potential areas for opportunity, it's time to analyze them. With the environmental scan and opportunity analysis, you should be able to create a list of opportunities that are relevant to your business. Try to figure out what the market size is, what the competitors are doing, and how much you can charge for your goods or services.
Step Three: Market Analysis – This is where you find out if there is a market for your product or service. You look online to see if there are websites already selling similar goods and services. You also enter keywords into popular search engines to see how your brand is positioned against competitors.
Rule 3 – Extend small-scale experiments to large-scale solutions
Rule 3 is all about the mindset of an experimenter. It is about believing that there is a solution to every problem, and that it can be found through iteration. Companies need to constantly evolve to succeed. The marketplace and customer needs are constantly changing. Just because your company has found something it believes works and is gaining revenue and profit momentum, always ask what needs to change, what can we be doing better, is there another product or service we can investigate that leverages our core competencies.
Rule 4 – Focus on executing your Strategic Plan
The fourth rule of strategic planning is to focus on executing your plan. This means deciding what you want to achieve and how you will measure your success. When you have a plan, you know where you are going and how to get there. You can then set priorities and make decisions about what's important and what's not. The most important part of the execution process is taking action. Have a regularly scheduled meetings to review progress and knock down barriers. Don't take your eye off the action plan until it is time to evolve the strategic plan. This is where a lot of strategic plans fail, the plan was solid but execution was not the focus.
Rule 5 – Never stop evaluating and learning
This rule is all about continually evaluating your strategic plan and making the necessary changes to keep up with the ever-changing external and internal landscape. It's important to be able to identify where you're struggling with your current strategy and then pivot accordingly. Make sure you have metrics in place to ensure you are on track to achieve your objectives. If you are not on track to achieving your objectives, find out why, course correct or change the objective to make it more realistic.
It is helpful to reassess your plan front-to-back the same time every year, that way the plan stays relevant and cohesive and you have a process to evolve based on your learnings from the previous year.
These are not the only rules to ensure your strategic plan guides your organization over the long-term but they are critical to keep in mind as you develop and evolve. Developing a planning process that has these golden rules at its core will go a long way to ensuring success.
Steve Williams CExP™, CMMA is a Partner at Incentica Business Planning in Calgary. He is a certified exit planner and mergers & acquisitions advisor with 30 years of senior management and executive experience. Steve has completed over 100 exit strategies and strategic plans for some of the biggest and best companies.