As time goes on, technology will inevitably become more and more prevalent in our daily lives. Technological advancements have changed everything from TVs, vacuums, furniture and phones, to name just a few. But another, less blatant industry has also evolved: the storage industry. Now, it's easier than ever to safely and concisely move, organize and store items in warehouses.
For the past four decades, storage company McMurray Stern has prided itself on being one of the most well-known storage solutions providers. Many household-name brands, such as Oakley, Kaiser Permanente, BBraun and Amgen turn to McMurray Stern for all their storage needs. The company's dedication to their clients is evident, supplying each with a team of experts in the field to help personally customize the end product, and make sure that each step of the process runs as smoothly as possible. Add the fact that they prioritize high-quality, durable materials at low costs for their clients, and it's easy to see why they are one of the leading companies in the industry.
McMurray Stern supplies both static and machine-driven storage solutions based on what the client needs. The static solutions they offer consist of art storage, commercial metal shelving, mailroom storage, library detection systems, lockers, museum storage, weapons storage, hospital bed storage, high density mobile, Storeganizer Slim Fit Storage Pockets, vault storage, modular bin shelving and bike merchandising racks. Clearly, many different companies have recognized the need for McMurray Stern's durable and effective storage solutions.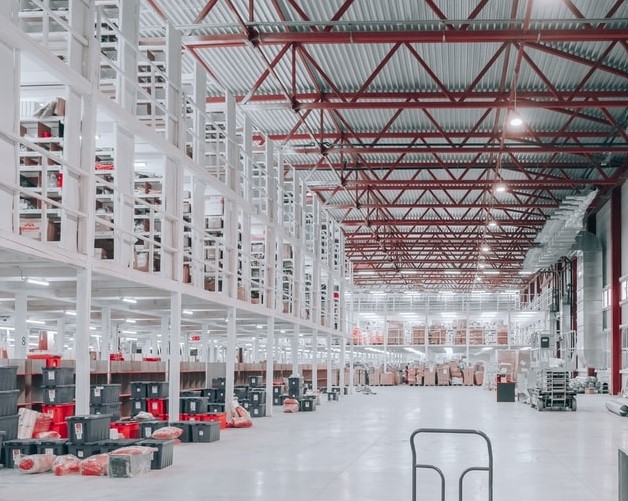 More recently, the company has begun to offer automated solutions, one being a robotic system called the HAIPICK robot. The innovative robot replaces the need for workers to complete repetitive, time-consuming tasks, especially ones that require heavy lifting. Amazingly, HAIPICK is able to increase storage density and efficiency by 80% – 130% and increase operational efficiency by 3-4x. HAIPICK is, just like all the other solutions, customizable to tailor to each client's specific needs. Various industries, such as electronics and apparel have implemented the HAIPICK into their warehouse, and have found much success. Because the robotic system is so customizable, nearly any warehouse would benefit from its use, and the ones who have installed it have found great success.
Another automated solution McMurray provides are AGVS (Automatic Guided Vehicles). Created by a collaboration between SSI Schaefer and McMurray, AGVs are highly efficient and extremely accurate. At the same time, they can increase safety and workplace conditions. Other advantages of using AGVs include Low investment and operating costs, easy integration and low (IT) infrastructure requirement, and are the most flexible in regards to system modifications and expansions.
VLMs (Vertical Life Modules) are also offered by McMurray Stern. VLMs work best for industrial products, components and other spare parts. Since its usage is so versatile, it can be used in virtually any warehouse. Luckily, VLMs are easy to use, requiring very little training. Additionally, due to its compact form, it has both economical and environmental advantages. For example, since VLMs require 90% less floor space, they allow for more products to be stored in the warehouse.
Due to the COVID-19 pandemic, McMurray Stern's solutions were needed more than ever. For one, automated solutions helped social distance to keep employees as safe as possible. Additionally, McMurray helped new clients like grocery stores and other food services handle more online orders at faster delivery rates using their systems. Automating the pallet, case and piece picking procedure gave stores the advantage of inventory control and keeping food in the warehouse at the proper temperature. McMurray Stern's CEO, Kenny DeAngelis, doesn't believe this need will go away anytime soon. "Society usually doesn't go backwards and now consumers expect this. In order to fulfill consumer demands and needs, you need to get products closer to the customer. This is where micro-fulfillment and Automated storage systems come into play," DeAngelis explains.
With DeAngelis' help, McMurray Stern has only seen good news on its radar. Even better is that more and more companies from different industries are realizing the potential McMurray Stern can offer them: higher efficiency, happier warehouse employees and ease of use.
For more information on McMurray Stern or to book a free consultation please visit their website.