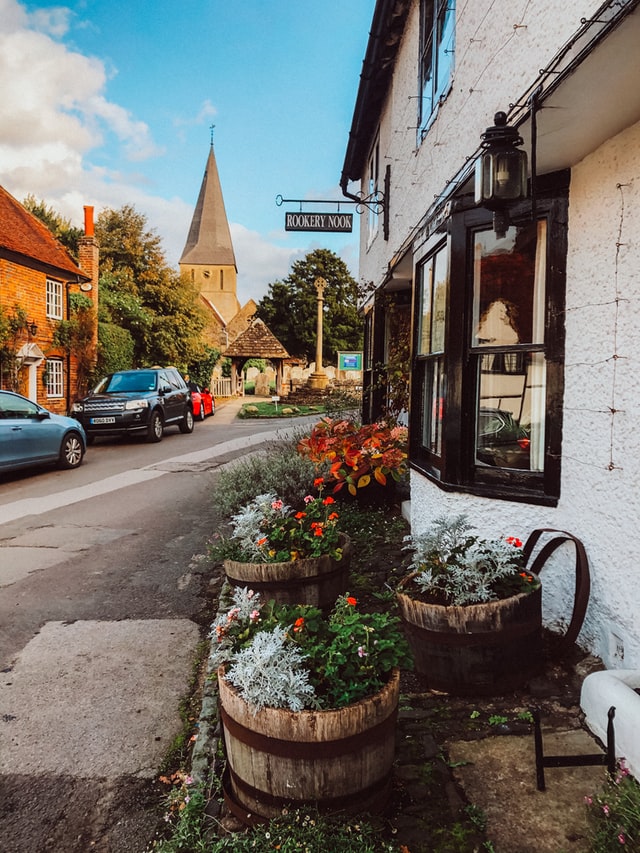 Guildford is a historic market town in Surrey, England. It has a population of about 153,000 with an economy that is largely based on the service sector. Guildford is located close to London, which makes it an attractive option for those who want to live in a more rural area but still have access to the city. The town has a variety of shops and restaurants, as well as several historical landmarks such as Guildford Castle and the Guildford Cathedral. There are also many parks and green spaces in the town, which makes it a great place to live for those who enjoy the outdoors.
If you're considering buying a property in Guildford, read on for more information about the town and the process of buying a property in this area.
The Property Market in Guildford
Guildford is a popular place to live, with good transport links to London and the South East. House prices in Guildford have been rising steadily in recent years, and the town is now considered to be one of the most expensive places to live in the UK. The average house price in Guildford is £580,000, which is more than double the national average.
If you're looking to buy a property in Guildford, it's important to be prepared for a competitive market. The town is located in a commuter belt, which means that many people who work in London choose to live here; hence the demand for property is high. This can make it difficult to find a property, and you may need to move quickly when you find one that meets your requirements.
Guildford is also located in an Area of Outstanding Natural Beauty, which means there are strict planning regulations in place to protect the environment. This makes it difficult to get planning permission for certain types of development, so you'll need to bear this in mind if you're looking to buy a property with the intention of carrying out major renovations.
Despite the challenges, buying a property in Guildford can be a great investment. Prices are expected to continue to rise in the future, so if you're thinking of buying a property in the town, it might be worth it.
The Process of Buying a Property in Guildford
The process of buying a property in Guildford includes:
Finding a Property
Research the different areas of Guildford, such as Stoke Park, Merrow, Onslow Village, and Woodbridge Hill, to find out which one would be the best fit for you. Consider the type of property you're looking for, the amenities, proximity to London, and your budget. Once you've found a few properties that meet your criteria, arrange to view them with a Guildford estate agent. The estate agent may also have other properties on their books that match your requirements, so it's worth asking to see a selection of properties before making your decision.
Making an Offer
Once you've found a property you like, the next step is to make an offer. Hire residential property conveyancing solicitors in Guildford to help with the legal process and to negotiate on your behalf. The property solicitor will also carry out a property search to check for any potential problems with the property, such as planning restrictions or environmental issues. If you're happy with the property search results, you can continue with the purchase.
Exchanging Contracts
Once your offer has been accepted, you'll need to exchange contracts with the seller. This legal agreement obliges you to buy the property and the seller to sell it to you. At this stage, you'll need to pay a deposit of 10% of the property's purchase price. Once the contract has been exchanged, you can't back out of the sale, so it's important to be sure you're ready to commit to the purchase.
Completing the Purchase
The final step in buying a property is to complete the sale. This involves paying the remaining balance of the purchase price and transferring ownership of the property into your name. Your property solicitor will deal with the legal side of things and can also help to arrange for utilities to be transferred into your name. Once the sale has been completed, you'll be the official owner of the property.
Conclusion
When buying property in Guildford, it's important to have a property conveyancing solicitor on your side. They can help to negotiate on your behalf, check for any potential problems with the property, and deal with the legal aspects of the purchase. Hiring a property solicitor will give you peace of mind and help make buying a property in Guildford much smoother. Get in touch with us today to learn more about our property conveyancing services.